Polyurethane Panel Molding Corners CP264-11 matchs Panel Molding CP264.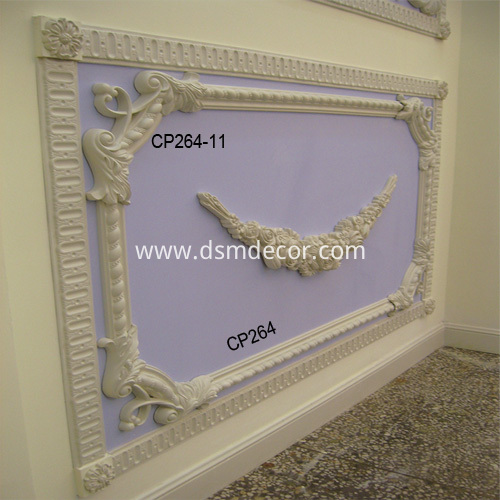 Decorative Panel Moulding PP332 matchs Polyurethane Corners PP332-16.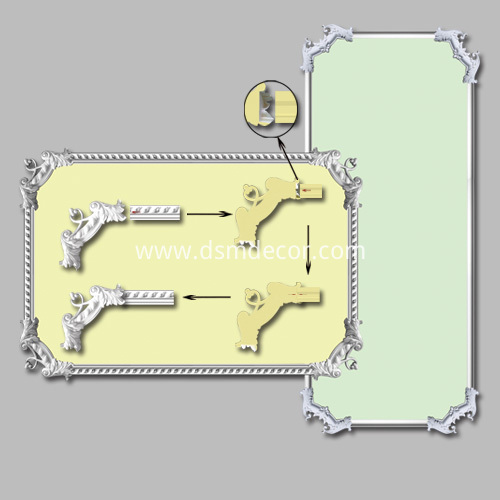 Various Hand Carved Polyurethane Corner, Luxury Polyurethane Corner,Polyurethane Pu Corner, Polyurethane Ceiling Corner, Cornice Corners, Crown Corners, Inside Corner Molding are avaliable, some Polyurethane Corners are special designed for special mouldings, easy to install, combine mouldings with Polyurethane Corners, you may creat beautiful picture frame.
Muti-functional style Polyurethane Corners are enable plain or Carved Panel Mouldings jointing perfectly, can enhance the effect of decration.
You may choose plain or flower Polyurethane Corners to match the Panel Molding, achieve perfect design.
Advantages of Chair Rails and Panel Moldings :
1. Elegant European style
2. Many models to choose from
3. Suitable for both DIY and construction projects
4. Superior to Gypsum moldings
5. Light weight, easy to transport and install
6. Elaborate patterns
7. Beautiful Matching
8. Labor efficient